Anton De Pasquale enjoyed a 'faultless' first shakedown of a Dick Johnson Racing Ford Mustang at Queensland Raceway today prior to Friday's pre-season test.
The 25-year-old, who scored a maiden Supercars win at Darwin last year, has joined the team having raced an Erebus Motorsport Holden for the past three seasons.
He and fellow team newcomer Will Davison form an all-new lineup at the squad following the conclusion of DJR's partnership with Team Penske. Reigning champion Scott McLaughlin has moved to IndyCar with Penske, while Fabian Coulthard left to join Team Sydney.
De Pasquale was impressed by his first laps in DJR hardware during the 60-kilometre shakedown of a brand new chassis, and said he was focused on driver ergonomics ahead of the test at the Ipswich venue later this week.
"It's awesome," he said.
"It's officially my first day as a driver here. The car ran faultlessly and we got through everything we needed to do and we're ready to go for Friday.
"Today was about making sure the car rolled out perfectly and that I fit nicely in the car.
"Obviously everything is new to me, I've never driven one of these cars before. I wanted to make sure I'm comfortable so when we get to Friday we're into testing and not mucking around.
"There's a couple if little [differences to the Erebus Holden], but you get that team-to-team, car-to-car. It's cool understanding that.
"I'm trying to be a big sponge and work out how to make this thing fast."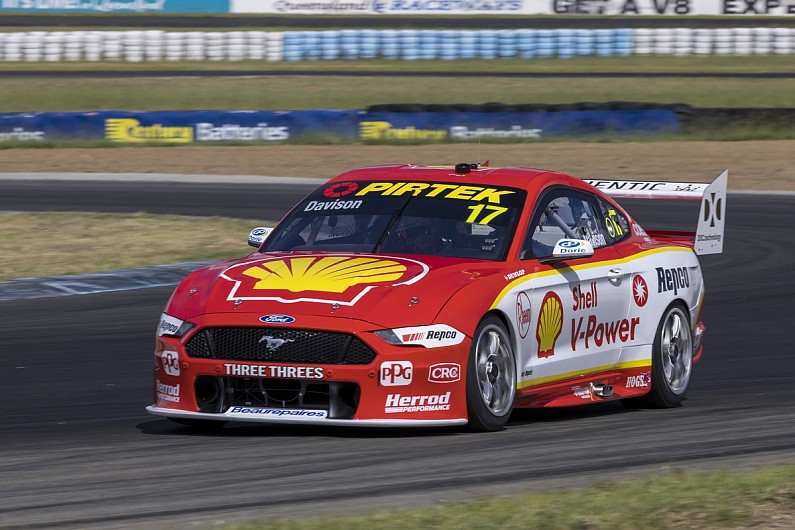 Davison also shook down a new chassis at QR, but unlike De Pasquale does have Mustang experience thanks to his recent stint at Tickford Racing, and some tyre testing in the DJR car at the back end of last year.
De Pasquale said both drivers were giving similar feedback, which he took to be a positive sign.
"We've had brief little chats [and] so far we're saying similar comments about the car, which is what you want with team-mates," he said.
"Hopefully we'll be bounce off each other all year, work together and make the cars as good as we can to fight for some good results."